Here's why you need to listen to Halsey's new album
Halsey's newest record, If I Can't Have Love, I Want Power, is a masterclass in transcribing intimate, personal antitheses. More than simply portraying "the dichotomy of the Madonna and the Whore" that they described on Instagram, this album grounds itself in exploring the horror, beauty and physicality of pregnancy and childbirth. The result is an intentionally-theatrical concept album; one which is sonically-experimental and entrancingly self-aware in its lyricism.
With no singles, IICHLIWP had a release as dramatic as its sound and concept. Halsey chose to unveil the record's cover art at The Met, and released four gory trailers pre-empting the projects' accompanying, horror-fantasy IMAX film. The release of the album confirmed that Halsey had expanded into musical realms previously barred from them by their own imposter syndrome (a struggle they wrote about on Instagram and discussed in official interviews).
From beginning to end, IICHLIWP is unfiltered and emotional, incorporating qualities of industrial pop, alternative rock, pop-punk and late-90s grunge. Halsey credits Trent Reznor and Atticus Ross of Nine Inch Nails, who produced the record, as the "ideal" partners in bringing it to life. Both Reznor and Ross lauded Halsey's authenticity as their reason for accepting the project, and while their influence is clear, it only serves to complement Halsey's existing artistry.
The album opens with the haunting, dissonant piano of 'The Tradition', one of the most cinematic tracks of the album which tells the story of "the loneliest girl in town" being bought and sold. In each verse, the girl is dressed up femininely, and always sold for crying. Thus, many have taken this track as a metaphor for women in the music industry – expected to look and behave in a particular way to be successful. But if not, it still remains a strong commentary on institutional patriarchy and exploitation. Ultimately, the strength of 'The Tradition' lies with its simmering fury and Halsey's soaring vocals in the stripped back bridge, in contrast to the sonic-heaviness of the chorus.
'Bells in Santa Fe' continues the cinematic introduction. A powerful combination of religious symbolism, layered synths that evoke a kind of anxiety, and delicate vocals, where the chorus is heart-wrenchingly simple. Singing "Don't wait for me, don't wait for me, wait / it's not a happy ending", Halsey could be referring to a relationship. However, given the album's overarching themes of pregnancy and horror, many fans have interpreted the song from an unborn child's perspective. Halsey has been open about their past miscarriages, and this track seems to evoke a profound anxiety and terror associated with the experience. Whilst there is a heavy-handedness to the first two tracks, the lyrical vulnerability of 'Bells in Santa Fe' somewhat tempers this.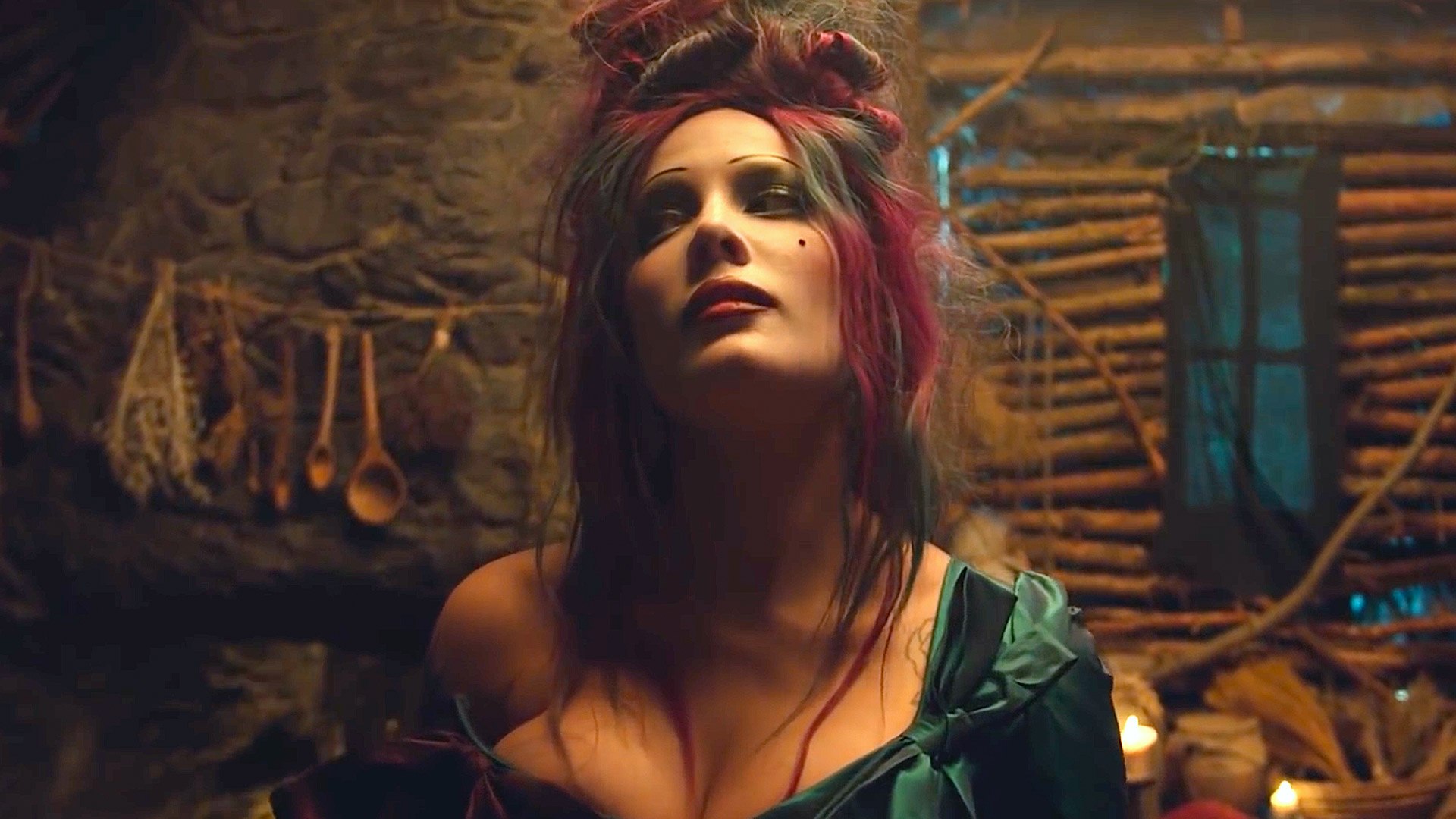 If I Can't Have Love, I want Power – Halsey
In contrast, 'Easier than Lying' is a hyperpop ode to Nine Inch Nails. In Halsey's own words, it's a track about "[those] who made you into someone and then decided they don't like the person they made you into". Their unbridled rage is clear as thrashing industrial synths and drums underscore a furious chorus. Additionally, 'Girl is a Gun' heroes trippy, percussive rhythms; a return to a more experimental track after 'Lilith', which highlights Halsey's vocals over a cool hip-hop-inspired instrumental.
'Darling' and '1121' – the date Halsey found out they were pregnant with their son, Ender – both intimately refer to Halsey's pregnancy. But whilst 'Darling' is a gothic, soft-rock lullaby to their son, featuring the warm acoustic picking of Lindsay Buckingham's guitar, '1121' returns to the chilling fear evident in 'Bells in Santa Fe': "Please don't leave / don't leave me in the shape you left me". Halsey sings achingly over their own layered lyrics, synth, and piano in an increasingly-claustrophobic crescendo to the last chorus.
'Ya'aburnee' – an Arabic term meaning 'you bury me' – is an aptly delicate closure to the record, which acts in many ways as Halsey's confessional. For an album which deals with many onerous themes and paradoxes, this song is symbolic of acceptance – of mortality, of self-worth and of love. For previous fans of Halsey, the guitar and bass in this track feel nostalgic, off-set only by the lingering piano motifs.
If I Can't Have Love, I Want Power is an experimental victory and arguably Halsey's best record to date. Each track holds its own on the album, with Halsey's stream of consciousness cleverly tying together songs which could aurally belong to separate projects. The raw intensity of the album, on both production and lyrical levels, is almost confronting – but in a way which draws you in and keeps you there. Among the trademark Reznor and Ross fuzzy guitars and industrial synths, some of Halsey's most vulnerable vocal work shines through. This album is provocative and gritty, a product of them reclaiming their autonomy and a spectral exploration of body and mind, horror and beauty. It is a work which cements Halsey's artistry – something not to be disposed of after one flippant listen, but rather to be consumed and absorbed time and time again. This album is definitely worth a listen in its entirety, even if Halsey's music isn't usually to your taste.